Robin Bowman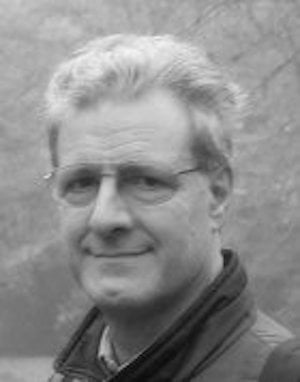 Robin Bowman's international career as an accompanist and chamber-music pianist spans more than thirty years; he has numbered Gérard Souzay, Dawn Upshaw, Henry Herford, Lynne Dawson, Penelope Mackay, Richard Jackson and Katarina Jovanovic among his many performing partnerships. His favourite press notice, for a Wigmore Hall recital with Gérard Souzay, tells of 'Robin Bowman's discreetly supportive and infinitely imaginative accompaniments'.
He was a coach for Glyndebourne Festival Opera, and French Consultant for the London National Opera Studio since its inception in the mid-1970s. Educated initially as a musicologist under Thurston Dart and then as a Lied-accompanist under Walther Gruner, Robin gained his unique depth of experience in French vocal repertoire from work as assistant to Pierre Bernac, the great French baritone and authority on singing in French for whom Poulenc wrote more than half of his songs. Much of this experience took place at the Académie Internationale de Musique Maurice Ravel, a summer school where latterly, during an association spanning a quarter of a century, he also organised additionally a piano accompaniment course. For twelve years he gave summer classes at the Académie Internationale d'Eté de Nice, and continues working for two British Summer Schools, including the Abingdon Summer School for Solo Singers of which he is co-director. He has taught and performed extensively in Japan and has experience as an international jury member for competitions and concours in both vocal and keyboard fields, including the 2013 Kathleen Ferrier competition.
Robin's principal piano teachers were Thomas Rajna and Alan Rowlands, the latter sharing with Robin many of his insights as an enthusiast for - and later, teacher of - Alexander Technique. Robin's own technical insights as performer and teacher draw additionally on concepts from Feldenkrais and Trager techniques, educational kinesiology, autogenics, and Inner Game principles. He still finds time to perform chamber concerts with instrumentalists as well as singers.
From 1971 until 2008 Robin taught French vocal repertoire at the Guildhall School of Music & Drama, and at the London National Opera Studio from its inception a few years later. From 1997 until 2008 he was Head of Vocal Studies at the Guildhall School of Music and Drama. Since 2008, he has become increasingly involved as a Visiting Tutor at the Royal Birmingham Conservatoire, both as a vocal coach for undergraduate and postgraduate singers, and a piano teacher for postgraduates specialising in collaborative piano work. He has a weekly vocal repertoire masterclass with postgraduate singers and also forms part of the mix of staff delivering repertoire classes for undergraduate singers.
His numerous broadcasts and his discography as accompanist consist mainly of English language and French language repertoire - in particular a two-volume CD of songs by Charles Ives with the baritone Henry Herford which gained a British Music Retailers Association Award. An English song recording with Nancy Argenta and Roderick Williams was issued in 2001 and gained a five-star review in the BBC Music Magazine.
Partnering Henry Herford when the latter won first prize in the International American Music Competition at Carnegie Hall, New York, opened up an extensive American dimension to Robin's work, including recordings, broadcasts and teaching at Tanglewood. As a teacher, Robin is interested in exploring and cultivating the sources of imaginative interpretation for singers and pianists, and most years gives one or two masterclasses for the Oxford Lieder Festival in audition technique for music college entrants at both undergraduate and postgraduate level. He is in his third year as specialist external assessor for the vocal department of the Royal Conservatoire of Scotland.