Lucia Walker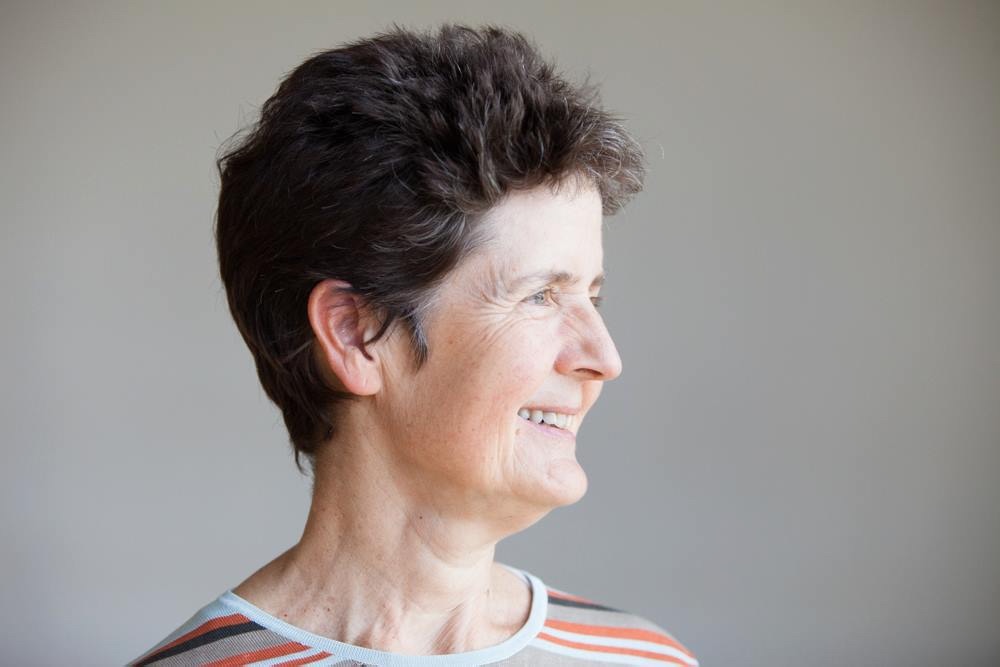 Lucia Walker
has 30 years of experience of teaching AT internationally to both individuals and groups. She works with a wide range of people including young people, people with chronic illness, professional musicians and singers. She is also a movement artist and teacher specializing in improvisation and finding ways to fully enjoy moving and to be fully present in the moment of performance. She is known for gentle, clear and insightful teaching along with a sense of curiosity and playfulness.
Enjoyment of the sense of vitality and well-being that arose from learning Alexander Technique, and a desire to support people to be more fully themselves and to express themselves more easily in their chosen life activities, stimulated Lucia to train as a teacher.
Lucia qualified in 1987 after 3 years training with her parents Dick and Elisabeth Walker at the Alexander Teacher Training Centre Oxford. She teaches the technique to individuals, groups and on teacher training programmes and holiday workshops in England, France, Germany, US and Japan. After qualification she also assisted on her training school in Oxford for many years. Working with performers is a particular interest and she works regularly with classical musicians, singers actors and dancers. She has been introducing AT at the Abingdon Summer School for Solo Singers since 1998.
Fascination with the relationship of vision to use and movement led to ongoing study and teaching with ALTEVI (Alexander Technique and Vision) with whom she led holiday study retreats and workshops.
Lucia was one of the three Directors of the International Alexander Congress held in Oxford in August, 2004 and has presented at 8 of the other International Congresses.
She is currently based in Johannesburg where she and Sharyn West direct Alexander Technique Learning and Teaching Programmes.